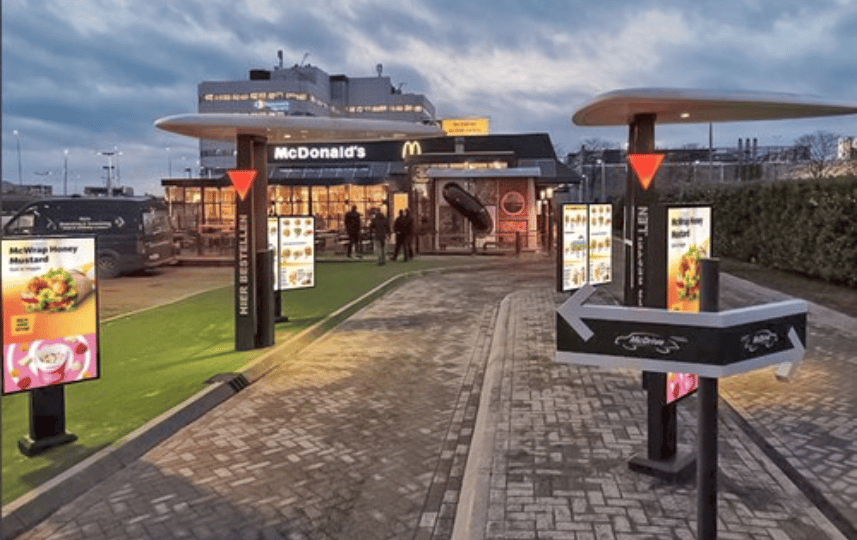 McDonald's Digital Menu Boards CMS
From Sixteen Nine and PRNewswire
In Brief
Coates calls itself "global technology company specializing in digital merchandising solutions"
Coates names single global Digital Menu Board CMS provider
One of two approved hardware providers
Five year agreement
Acrelec was founded by two former McDonald's employees in early 2000, Jacques Mangeot and Jalel Souissi, who aimed to reimagine the customer experience through innovative self-order kiosks and drive thru technology and solutions. Acrelec counts over 80,000 installations in 80 countries.
From Sixteen Nine

pretty sure STRATACACHE has the software deal in the US with McDonald's, and has had that for many years.
Stratacache uses LG displays. Coates uses Samsung. Acrelec too?
There is global McDonald's and then there are the country operations. I'm not sure how a global deal works, as the countries can make their own decisions

To a certain extent this deal reminds us of Ziver Birg and McDonalds kiosks.  Great marketing and he sold to Verifone for a nice bit of change.
About Switchboard™ CMS
Switchboard™ content management system is a web-based, data-driven, scalable platform created by Coates specifically for QSR environments. It's a key component in Coates' complete digital merchandising solution designed to create, distribute, and display digital media to generate customer engagement. Switchboard™ uses real time data and rich analytics to orchestrate a seamless customer journey by showing the right product, to the right customer, at the right time, all while increasing revenue and driving ROI.